---
Lithuania
Versmes Special Kindergarten-Primary School, Klaipeda
In 2006 the Foundation funded the purchase of computer equipment for the children in the Versmes Special Kindergar ten.
---
New Crisis Centre for Women
On 7th September 2012 the new Crisis Center in Klaipeda, Lithuania was opened.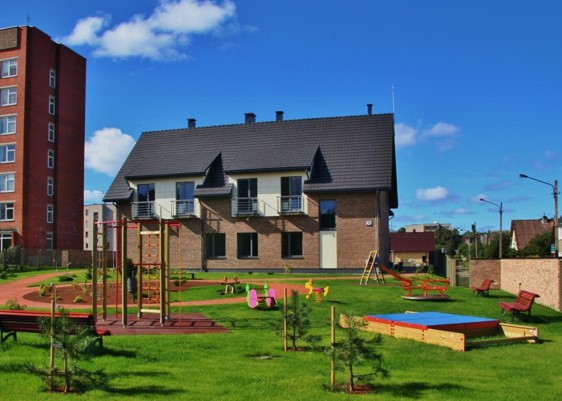 The Center has been built in a close co-operation between Klaipeda Municipality, EU, and The Foundation of Director J.P.A. Espersen and wife, Mrs. Dagny Espersen, and will be housing battered women and the necessary professional experts.
At the opening ceremony representatives from Klaipeda Municipality expressed their pride in being in the front row in the fight against domestic and other violence towards women which is considered a serious problem, not only in Lithuania; a problem which requires immediate action from the authorities and the society.